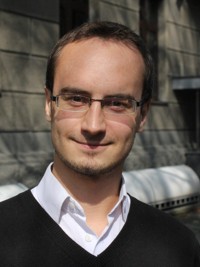 Mateusz Bialas – Holds BA in International Relations (2009), BA in Ukrainian Studies (2010), MA in International Relations, major in Strategic Studies (2012) and Post-graduate Diploma in Transport of Gas and Power Systems (2010). In 2013 Mateusz graduated with his second MA in International Relations and European Studies from Central European University. As an exchange student Mateusz studied at the University of Birmingham and Ivan Franko National University of Lviv. He participated in numerous seminars, workshops and summer schools devoted to Central and Eastern European issues. Mateusz was an intern in many public administration institutions, at local and international level (ex. Foreign Economic Relations and Investment Office, Lviv City Council). After his traineeship at the IWP he was an intern at the European Commission in Cabinet of Commissioner Lewandowski (October 2013-Febraury 2014).
Traineeship period: September 2 – October 3, 2013
"I realise this traineeship as a very fruitful period. It was just before the Vilnius Summit when Ukrainians were waiting for the Association Agreement with the EU. IWP efforts to promote the EU and European values were substantial in that time. Every week members of our team were visiting different cities of central and eastern Ukraine to talk to people about challenges and opportunities of the European path of Ukraine. I had a chance to cooperate with real professionals in young and dynamic team. I believe that these people will change Ukraine into a truly efficient state."
---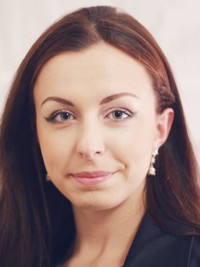 Darya Gnidash is a first year student at University of Edinburgh studying International Relations. Before becoming an intern at IWP, Darya has completed her GCSEs and A-Level at Royal Russell School with a particular focus in French, Spanish and Politics. Fluent in Ukrainian, Russian and English, she assited IWP with the translation of various documents and news reports. Additionally, she has written the policy brief on the question of "Is Kiev becoming stronger or weaker in relation to Kremlin".
"Although, my internship was only a month, it has given me a great insight into understanding the workings of an NGO and ameliorated my knownledge of politics of the Eastern Europe. I am very grateful for all the support provided by staff, it was a joy to intern at this organization".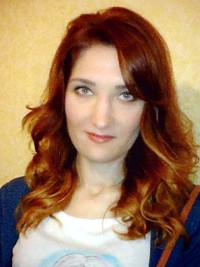 ---
Iuliia Karabkina studied in the National University of "Kyiv-Mohyla Academy" and got a major in Political Science in 2013. Since her BA program in International Relations, Iuliia has a particularly interest in the EU and especially its enlargement policy. Her Bachelor's and Master's theses were dedicated to the issue of Europeanization. Apart from English, she is learning Polish and Spanish.
The term of Internship: January, 2014 –March 2014
"Internship at the IWP was a unique chance to get my fist professional experience in the field I am interested in. I was able to practice the organization of such public events like round tables, video conferences, media clubs, etc. Participation in such events gave me an opportunity to communicate with leading political experts. In addition, arrangement of high-level conferences with diplomats helped me to learn a diplomatic protocol and etiquette. I am grateful to the IWP staff for the given possibility to get so valuable experience".
---
Iryna Lukianenko. In 2014 Iryna got her bachelor's degree in Theory and Practice of Translation from Romance Languages at the Institute of Philology of Taras Shevchenko National University of Kyiv. She is fluent in English and French languages. Iryna is very interested in work at public organizations and is an active member of the European Youth Parliament – Ukraine. From time to time she represents Ukraine abroad at the European Parliament and the United Nations models. Her goal is to get the second higher education in International Relations.

The term of internship: April – May 2014
"In 2013 I became a member of the European Youth Parliament-Ukraine. This particular organization broadened my outlook and helped to determine my plans for the future. I understood how eager I am to take part in democratic development of my Motherland. The internship at the Institute of World Policy was a first major step on the way to my dream. I got my first and valuable knowledge in political science, witnessed the organization of public events and even managed to communicate with leading Ukrainian experts. I am very grateful to the Institute of World Policy for such an informative internship. Hope, it's not an end of our fruitful cooperation".
---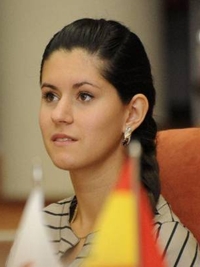 Maryna Velgan is a student at Taras Shevchenko National University of Kyiv, Law faculty. In 2012-2013 she became a participant of the Erasmus Mundus international exchange program and studied at Mykolas Romeris University in Vilnius with a particular focus in European law and policy. Maryna's professional interests are anti-corruption activities, European Union law, legal and political peculiarities of Central and Eastern European countries, and Roman law.

The term of internship: January – April 2014
"For me the most interesting part of internship at the Institute of World Policy was involvement in the process of preparation and organization such big events, as second Ukrainian – Romanian Forum and Public Discussion "Window of opportunity: What does the EU expect from Ukraine and Ukraine from the EU?". In the future, I would like to combine my legal education with the work in civil society sector in order to contribute to the development and prosperity of my motherland – Ukraine".
---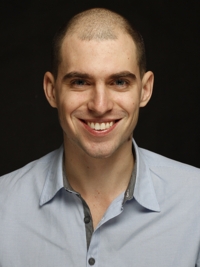 Bence Kapcsos is a project manager at the International Centre for Democratic Transition, Hungary. In 2014 he graduated with MA in Russian Studies from the Eötvös Loránd University (University of Budapest). Bence was an intern in several think-tanks including Hungarian Institute of International Affairs and Institute of World Policy in Kyiv.

The term of internship: June – July 2013
"I think everyone who has ever done internship in her/his life somewhere, knows the concerns you have before walking in the office at your first day. What kind of work I will have to do? What is waiting for me, challenging tasks which can give me the opportunity to improve my skills and get new experiences, or I will end up spending my time with the cliché "making the coffee and scanning documents" intern donkey work? Fortunately, the latter was not the case during my internship at the Institute for World Policy. Perhaps the most remarkable thing for me at IWP was, that I felt that I am treated like an equal. I could consult with my supervisors whenever I wished, they were always ready to help, and opened to discussions. As a then undergraduate who specialized on contemporary Ukraine it was highly useful for me, and also taught me how to work effective independently, and encouraged me to be more accurate. I believe that apart from that you can get a chance to improve personally, it also makes IWP a perfect place for an internship, that you can become a member of community, which not just professional, welcoming and enthusiastic, but also value oriented and committed to build a better Ukraine".
---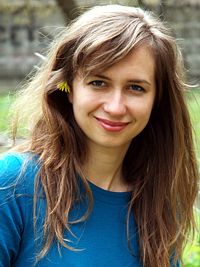 Gаlуnа Sаltаn – obtained a Master degree in law from the National University "Kyiv-Mohyla Academy" in 2007. Wishing to get hands-on experience, especially in applicative law, she worked as a lawyer and counsellor for 6 years. During her practice, she became aware of the enormous gap between the law theory and its local application practice in Ukraine, and between European and national Ukrainian policies in particular. This became the main reason of Galyna's decision to continue education in the synergie of law and politics and to apply to the European College at the University of Tartu (Estonia). Her current Master program "EU – Russia Studies" integrates different disciplines with the goal to give a holistic understanding of the political, social and economic developments in the EU and in Russia with its neighboring countries.

The term of internship: July-August 2014
«Basically interns are fulfilling the same tasks as the regular Institute researchers, to the extent of their knowledges and skills, and under tutor's supervision. Highly professional advices and friendly attitude of the IWP stuff motivates to develop skills, to collect information and to further deepen knowledge. It was interesting to contribute to the concept and development of the current media project, describing benefits of the NATO-Ukraine partnership to the general public. I enjoyed working as an intern at the Institute of World Policy and being involved in the most of projects and organization of high-level events. I am convinced that this Internship was beneficial for my study, practical skills and hopefully – future career».
---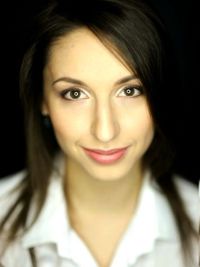 Mariia Burdina – got a bachelor degree in International information at the Institute of International relations of National Aviation University (Kyiv) in 2014. Before internship at the IWP, Mariia studied in the ActiLingua Academy in Vienna with a particular focus on German language and took courses in Goethe-Institut in Kyiv. Now she is a first year student of the Diplomatic Academy of Ukraine.

Traineeship period: July, 2014
«Internship at the Institute of World Policy helped me to improve my analytical skills for work with information and preparation of information materials. It was a great pleasure to work with professionals. I'm grateful for the cooperation».
---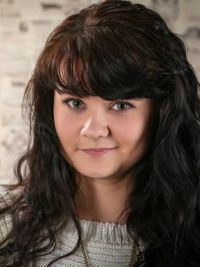 Kateryna Onykiichuk – studied in the Kyiv Academy for Humanities at the Department of International Relations and got a major in Political Science. Her Master's thesis was "The EU Common Foreign and Security Policy: Priority Areas, Objectives and its Realizations." Kateryna speaks English and learns French and Spanish. As an intern of the Institute of World Policy, she helped to organize and conduct the fifth meeting of the Strategy Discussion Club and Ukraine-NATO Forum..

Traineeship period: September – October 2013
«Internships at the IWP – it's not just events and conferences. It gives opportunities of self-improvement, of conducting own researches, and acquiring knowledge. After all, where else can you easily communicate with the leading Ukrainian and foreign experts and Ambassadors? The experience and knowledge I gained became an excellent basis for my master's thesis, since I had participated in the public discussions directly related to my research topic. IWP is that powerful force that might help the Ukrainian society to step in its European future».
---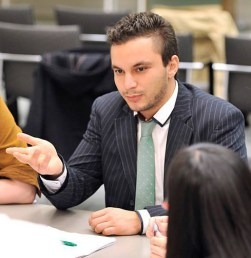 Teodor Kalpakchiev holds a BA in European Studies (2012) with specializations in Economic Governance and European Law from the Sofia University "St. Kliment Ohridski" and a MA in Public Policy (2014) with specializations in European Public Policy and International Relations. He has been an exchange researcher within CEEPUS at the University of Vienna, Austria and has participated in a half-year long counselling project for Transparency International Ukraine, dealing with the issues of "Public Procurement and Conflict of Interest in Ukraine". He has participated in numerous international venues, such as the II Kyiv Youth Security Forum by A. Yatsenyuk's Open Ukraine Foundation, an exchange on Internet Politics at the Punjab University in Lahore, Pakistan, as well a seminar on the Effects of Central-Local Relations to Public Policy in Russia at the Novosibirsk State University and the international forums on Global Water Scarcity in St. Gallen, Switzerland. Previously he has been part of the Team Europe (Junior) team of speakers on EU topics in Bulgaria and and is currently managing the first Model European Union in Bulgaria. After his Internship at the IWP he is heading towards the Strategic Analyses Department of the President of Bulgaria. as well as the office of MEP Mariya Gabriel, the head of the Bulgarian delegation in the EP.
Traineeship period: 15th September – 16th October 2014
"After I evidenced the inception of the Maidan protests I devoted a whole year of research on Ukraine and the Eastern Partnership. Thus joining the Ukrainian transition task force meant the most meaningful utilization of these efforts through hands-on analytical work. Owing to the fact that I worked predominantly at the headquarters I could receive indispensable mentoring and had the chance to immerse myself in the impact assessment of former projects of IWP. I would recommend the IWP to anybody interested in external policy advice, as from what I saw, the IWP is the kitchen of security-related solutions in Ukraine and boasts a highly professional and vibrant team of experts."
---
Yana Saienko – on January 2016 Yana got her master's degree in International relations at the Mariupol state university. During the study she was a participant of many seminars, trainings and educational projects. Yana has also an experience of work in public sector – she was the Deputy Head of the Information Department of the political science and international relations expert community – League «DIPCORPUS». Before the internship at the Institute of world policy Yana has also passed the training at the Center for Political Studies and Analysis (CPSA) at the department of access to public information. During the internship at the IWP she took part in writing drafts of analytical materials, in preparing and conducting public events of the Institute. In addition, Yana has written and published her analytical article.
The term of internship: November 2015 – June 2016.
«Internship at the Institute of world policy became my first professional experience in the field of my interests and allowed me to improve my skills and acquire new knowledge in writing analytical materials. The experience of work in team, participation in preparation of analytical studies, organization and holding the IWP's public events (conferences, debates, and media clubs) was very important and useful for me. In addition, this internship gave me a unique opportunity to organize and conduct public debates on the basis of my own university, to get the publication in one of the leading media in our country and to work with the team of the highly efficient professionals during 8 months».
---
Tetiana Astakhova – holds BA in Political Science (2014, National University of "Kyiv-Mohyla Academy"), MA in German and European Studies (2016, National University of "Kyiv-Mohyla Academy" with Friedrich Schiller University Jena). She has has over 4 years of experience in public sector activity, particularly in the area of international communication, organization of events, public speaking experience. Tetiana started her professional career as an iassistant on civil basis at the Committee of the Verkhovna Rada of Ukraine on issues of European integration. Apart from English, she is learning German. She has an internship at the Institute of World Politics because of the victory in the students contest for internship at think tanks within the "Initiative of think tanks in Ukraine" in partnership with the think tanks (TTF) and funded by the Swedish International Development Agency (SIDA) from November 2015 until today.
The term of internship: November 2015 – June 2016.
«Thanks to the "Contest for internship at think tanks " I got a valuable experience of team work with professionals, assisting in the preparation of analytical materials and the organization of presentations, public debates and conferences. The IWP is an excellent environment for professional growth, as the organization is always engaged acutely topical foreign policy issues, and among the priorities are high quality and orientation on a result. Colleagues were always happy to share their experiences and learn new skills, treat us as equal partners in the work. Special thanks to the International Fund "Renaissance" becouse of which everything was possible. This is still the first and absolutely unique in its kind program for the students, which is the first step to a serious career of analyst and enables to fully understand the work of think tanks and the specifics of their everyday activities».